A private investigator's view into human nature, from dating sites to divorce and engagement to extortion.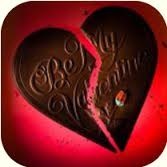 Austin, Texas, January 23, 2017– January begins the time of year where New Year's resolutions are not always a tradition worthy of celebration. The start of a new year has many thinking solely of themselves, and many times the need to regain their freedom. For private investigators (PI's) it's about to get busy with human behavior traits exposing themselves in unexpected ways.
Did you know January is the month where most individuals begin an affair or begin divorce proceedings? In fact, statistics show January 9th is the busiest day of the year for new sign-ups at dating websites exclusively for cheaters. Also, January is notoriously known as the 'break-up' month as couples make a concentrated effort to hold their marriages together through the holidays because they don't want to ruin time with their children or family members.
Valentine's Day is well known by PI's as the day when most cheaters get caught. Due to social pressures in the $19.7 billion Valentine's Day gift market, cheaters are most likely to make a mistake revealing themselves. Valentine's Day is also a day of juggling schedules between paramours that may lead to rushed actions and snafu. February 15th brings wives questioning, "where did the magic go" and who was the recipient of the flowers for this receipt I just found?
In a completely different spectrum, a larger concentration of new users on dating sites become a breeding ground for online blackmail, creating nightmares for users, especially cheaters. Lastly, newly engaged couples ready to take the plunge into matrimony will choose to make inquiries into the pasts of their betrothed.
Oddly the fundamental dispositions and traits of human nature regarding the desire for love are sometimes paradoxical to their success.
She Spies Private Eye, Inc. was established in 2003 by Anji MaCuk. She Spies Private Eye, Inc. offers a wide range of investigative services, such as, Divorce and Child Custody Lawsuits, Infidelity, Undercover Investigations, Background Checks, Missing Persons, Transportation of at Risk Youth, Location of Runaways, Texas Supreme Court Certified Process Service, Computer and cell phone forensics. Office locations include Dallas, Round Rock and Austin, Texas.