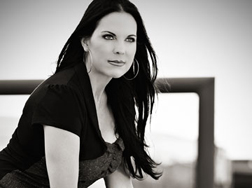 She Spies Private Eye, Inc., established in 2003 by Anji Maddox, is a full-service private investigation company. We are dedicated to using our extensive knowledge and experience coupled with the most cutting-edge, technologically advanced investigative tools and resources. These tools ultimately help She Spies deliver the whole and unbiased truth to our clients. Whether you're dealing with a cheating husband and require vehicle tracking or you suspect insurance fraud and need electronic surveillance, we're here to uncover the truth.
President James A. Garfield once said, "The truth will set you free." At She Spies Private Eye, Inc., we believe this quote to be altogether true and inspiring to our Round Rock, Dallas and Austin investigations. It is at the heart of what we do each and every day. We uncover the truth, whatever it may be, so our clients are free to make smart and informed decisions.
Collectively, our licensed team of investigators has over 70 years of experience, with backgrounds in family law, juvenile and adult probation, DEA undercover, background investigation, law enforcement and executive protection. Each member of our private investigation company is highly skilled, thereby ensuring a knowledgeable team proficient in every discipline of the investigative field. We are a diversified team sharing a common vision of providing the highest level of professional investigative services to our clients.
Why Hire Private Investigator
From investigating a cheating husband or missing runaway to electronic surveillance and de-bugging technology, our services are available to large corporations, small businesses, law enforcement, attorneys and individuals. No matter which of those you are, it is our commitment as the top Round Rock, Dallas and Austin investigations firm to manage your case with professionalism, confidentiality and the utmost sensitivity. We will fulfill your investigative needs honestly and ethically, with the truth being the driving force behind our every strategy and tactic.
If you're looking to hire private investigator services in the Austin, Round Rock or Dallas areas, partner with the most trusted professionals in the industry. Contact She Spies private investigation company today at 512-246-9889 or 214-227-8177.