Criminal Law
Laura Roth, a native of the small Central Texas town of Marlin, is a Texas trial lawyer. Mrs. Roth's practice areas include: family law, personal injury law, criminal law, and estate planning. She is licensed by the Supreme Court of Texas, regularly appearing in the courts of Williamson and Travis Counties. The Law Office of Laura Roth, Inc. is located in Pflugerville, Texas.
Laura Roth takes a customized approach to representation. Not every client or problem needs the same strategy or response. A good attorney knows when to problem solve, negotiate, obtain third party experts, and when to take it to court. Mrs. Roth believes in responsible, professional, and client-centric service. She enjoys both aggressive negotiation on behalf of her clients and aggressive trial strategies. One of the hallmarks of her practice is client-centric legal services provided to clients. Mrs. Roth values each of her clients and strives to achieve the best results while making each client feel comfortable. Mrs. Roth is married and enjoys spending her free time with her family and friends. She supports many non-profit organizations and believes that volunteering and giving to the community you live and work in, is essential to leading a full life. When asked what sets her apart from other attorneys, Laura says, "I understand that when people need an attorney, they are at their most vulnerable. I strive to treat every client with the same care, respect, and professionalism I would want for myself or someone I love. I am thankful every day that I am able to help others achieve what they could not do on their own. I love my job and believe it makes a difference in how I represent my clients."
Laura Roth is a member of the State of Texas Bar College to maintain and enhance her professional skills and quality of her practice. The Bar College recognizes Texas lawyers who voluntarily attend at least double the minimum Continuing Legal Education (CLE) classes required by the State Bar of Texas.
Mrs. Roth obtained her Bachelor of Arts Degree in Asian Studies with a minor in Japanese from The University of Texas at Austin. During her undergraduate studies, she participated in the Semester at Sea program where she studied aboard a ship and visited: Cuba, Brazil, South Africa, Tanzania, Kenya, India, China, Vietnam, Malaysia, and Japan. After obtaining her undergraduate degree, Mrs. Roth taught English in Japan to students age 6 to Adult. Mrs. Roth graduated from Thomas M. Cooley Law School in Grand Rapids, Michigan and she had the distinct honor of being the Augustus B. Woodard Class Valedictory Speaker.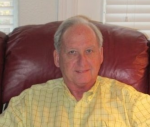 Home
405 Round Rock Avenue
Round Rock Texas, 78664
Phone: 512-255-6665
Fax: 512-255-6654
Practice Areas
Civil; Family; Criminal Litigation
Admitted
1974, Texas and U.S. District Court, Western District of Texas
Law School
University of Texas at Austin, J.D.
Member
Williamson County Bar Association (President, 1980-1981); State Bar of Texas; Fellow: Texas Bar Foundation.
Biography
District Attorney, Williamson County, Texas, 1977-1985. Selected "Prosecutor of the Year," Texan's War on Drugs Committee, 1983; "Outstanding Prosecutor for the State of Texas," Criminal Law Section, State Bar of Texas, 1984. Former Member, and Director, 1985, Texas District and County Attorneys Association.
Born
Taylor, Texas, December 9, 1946
Military Service
With U.S. Army, 1969-1971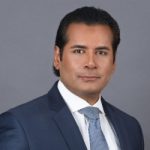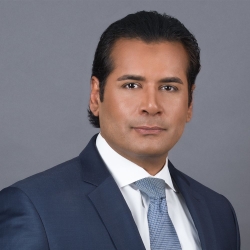 Litigation Services Since 1999: Civil, Criminal, Family, Immigration, Injury
Mathur Law Offices, P.C., was first founded by Mr. Sanjay Mathur in 1995. Using his years of legal experience, a passion for practicing law, and an unmatched level of commitment to clients, Mr. Mathur was able to establish a firm that continually succeeds at meeting the needs and goals of the local Dallas / Fort Worth residents we represent. His loyalty to clients and his adherence to the principles of the United States Constitution have been, and will continue to be, the inspiration for the hard work we put into each and every case. Mr. Mathur's firm slogan, "Diversity in Clients, Equity in Justice," further attests to the fact that no matter who are clients may be and regardless of what their legal matters may entail, we are fully committed to providing the highest quality legal representation possible.
Mr. Mathur has experience in criminal law over the last eighteen (18) years. Mr. Mathur has paired his expertise in criminal law and immigration law for over ten (10) years. Mr. Mathur is one of the only Board Certified Immigration Lawyers who has fought both criminal defense and immigration cases for over a decade.